About La Jolla Endodontics
"A total commitment to the pursuit of excellence."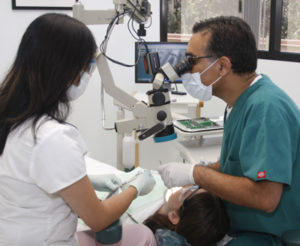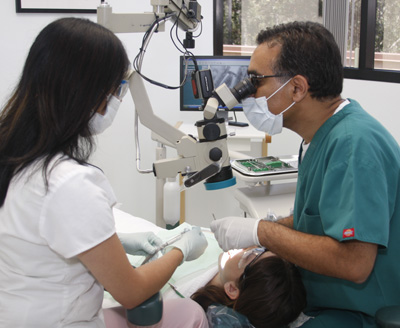 La Jolla Endodontics is built upon the idea of delivering the best endodontic care. As a result, our office consists of the most advanced equipment to deliver patient care. The staff fully commits itself to every single one of our patients and referring doctors. We will make every attempt to exceed expectations.
We use digital radiography in order to reduce your exposure to radiation and provide large and clear images. Our staff delivers care with the aid of a surgical operating microscope, therefore allowing optimum visualization of teeth and their intricate root canal anatomy. Due to this technology, we have the ability to be able to more completely treat and more accurately diagnose many complex situations. Each treatment room includes state-of-the-art electronic apex locators, fiber optic illumination, ultrasonic instrumentation, and nickel titanium rotary instruments.
Finally, our staff is friendly and caring. They will make every attempt to respond to your needs, make your experience comfortable and provide you with exceptional care. We understand the importance of "from the heart and treating like family" patient care. We will always strive to exceed your expectations. La Jolla Endodontics always welcomes input from our patients and referring doctors in our pursuit of excellence.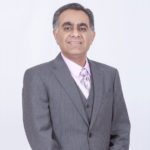 Dr. Shoushtari graduated magna cum laude from Harvard School of Dental Medicine where he was Class President. After dental school, he completed a General Practice Residency at Cedars-Sinai Medical Center in Los Angeles. He followed his passion and went on to receive his Certificate in Endodontics from the University of Southern California. Read more...